Alexandra Township is situated north of Johannesburg in Gauteng Province, South Africa. The region lies 26º south and 28º east on the global map. Alexandra is only five minutes from Sandton, where the 1999 All Africa Games Athletes Village, 2002 The World Summit on Sustainable Development, 2010 World Cup- Football for Hope was held.
During the 100 years of its history, Alexandra has been home to many well-known South African figures, including sports personalities, artists and those who, at some stage in their lives, held public office, figures include the former State President, Nelson Rolihlahla Mandela, and the first lady Zanele Mbeki. The late Joe Modise, who was the Minister of Defence from 1994 to 1999, and the late Alfred Nzo, who was the Minister of Foreign Affairs.
Other icons include musicians such as Huge Masekela, Zakes Nkosi, Simon Mahlathini Nkabinde, Caiphus Semenya, The Dark City Sisters and many others who once called Alexandra their home. Sports personalities include well-known boxers such as Bra Jason Radebe, Theo 'Black Panther' Mthembu and the soccer legends, Irvin Khoza, Isaac Chirwa, Brian Baloyi and 'L professor; Sylvester Ndaba.
Joe's Butchery, Ko'Stupung ka Monday, Maloke's B&B and Jazz Club, Alcari Pub & Restaurant are hotspots found in Alexandra Township. These are within 800m away from Mandela's Room and The Heritage or Interpretation Centre as it's known.
Alexandra fondly known as "Alex" is conveniently located a walking distance from the richest square mile, Mandela Square in Sandton City, financial hub of Africa.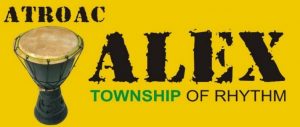 If you are looking for an exciting township experience; Take advantage of our selective, convenient and customized tours which provides value for money.
Gautrain Marlboro Station situated in Alexandra is along the main highways; N3 East-to O.R Tambo international, N1 North and M1 South. All routes can easily connect to Alexandra the oldest township of Johannesburg,
Places to see and visit:
Roman Catholic Church Precinct–the old St Hubert's Church is a beautiful, serene building amongst a lively district filled with shops and beer taverns;
Kings Precinct – which has an early cinema that captures the style of the 1950's used to bring Alex together at night;
The Mandela Yard Precinct – a narrow alleyway between tightly packed houses leads to the room where former president Nelson Mandela once lived in 1940's when he was a young lawyer AND Anglican Church Centre;
Madala and Nobuhle hostels- two giant, haunting hostel designed by the apartheid authorities to house male migrant workers; women's hostel where females are still located;
Thusong Youth Centre and AlexSan Community Centres- have been initiated to empower the Alex community on these premises by improving youth and entrepreneurs' skills through flagship programmes;
The 1999 All Africa Village (Tsutsumani Village), (ATREK) Far East Bank all new RDP housing settlement developed by Alex Urban Project and our local Gautrain Station aimed at giving Alexandra Township a facelift. Sports & Recreation are thriving; Cricket, Baseball, Athletics, basket ball, the oldies aerobics and dance;
Atrek Sports facility and the cemetery precinct – where political activists such as Moses Kotane, Thoko Mngoma and Vincent Tshabalala are buried.